Introducing our new exclusive children's soft seating.
Our latest children's soft-seating furniture comes in a choice of 8 vibrant colours, and all our range is finished in anti-bacterial, wipe clean vinyl, making them ideal for the school environment. Exclusive soft seating offers for February ››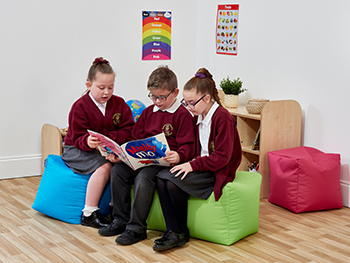 Durable and comfy non spill bean bags.
These children's beans bags are lightweight, stackable and brightly coloured to create a fun educational environment. The perfect no-spill bean bags.
Exclusive children's bean bag offers for February ››
We're all about customer care.
Our main focus through the years have been to provide a first-rate service to all our nurseries, schools, and colleges, and our values must hit home because we have customers coming back for more every year. Whatever your need we'll help you get what it just right.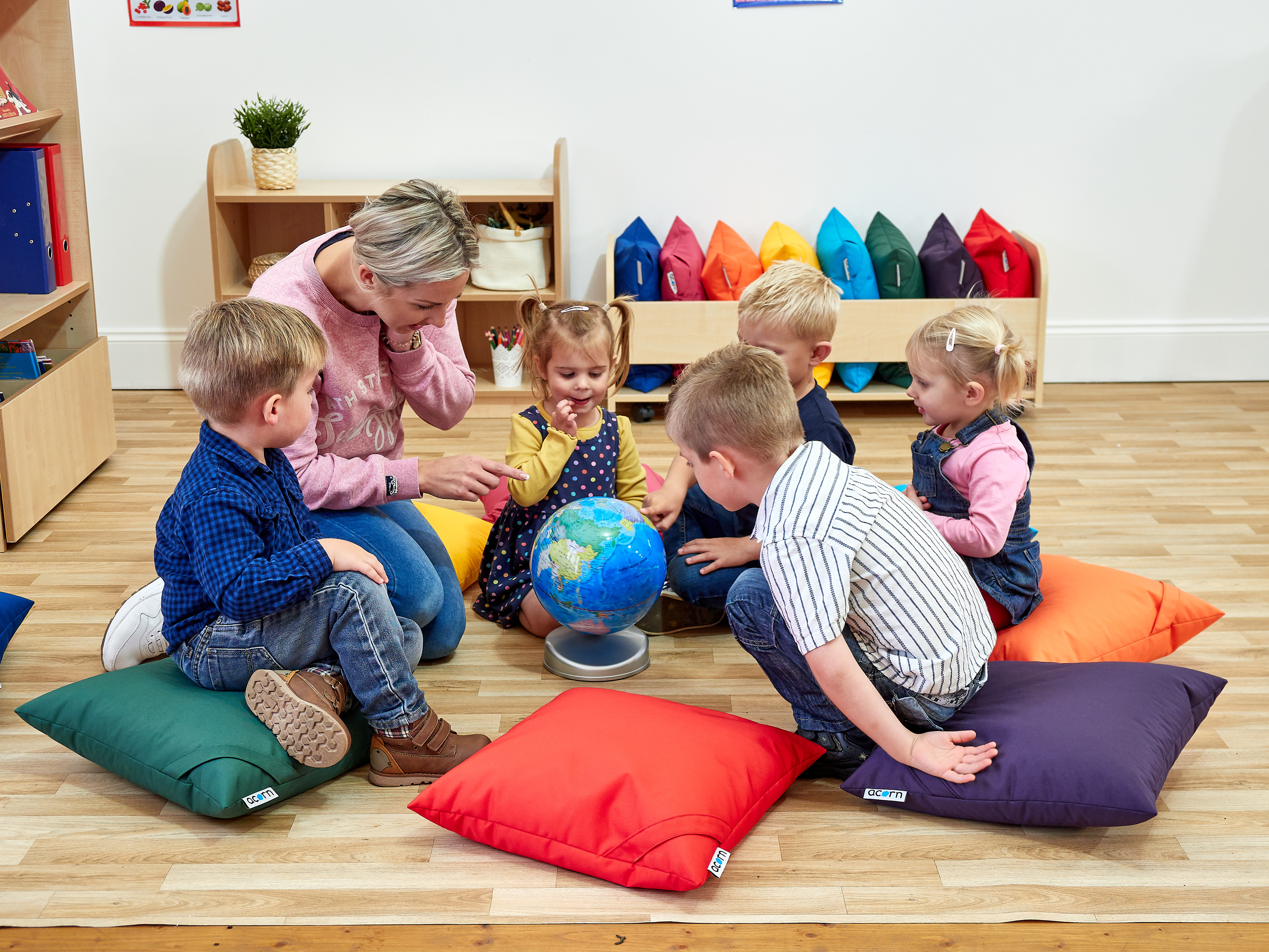 Our children's bean bags can be used outdoors too!
We've selected a range of durable children's bean bags that are showerproof and can be used both indoors and outdoors. A variety of sizes, shapes and colours, our bean bags are hard to beat for quality, durability, and practicality.